Welcome to the official online webspace of BroSoundhouse, the record label under which the music of Ron Brouwer is released. On this website you can order the brand new album from Exi(s)t entitled Collateral Damage and find out more about the label and the artists that are a part of the roster.
---
News update – 16th of June 2023
The release of Collateral Damage is coming closer (next monday it's happening!) and the album is now available for order in digipack version on the webstore here. You can now also get the digital version of the album on Bandcamp at:

https://exist030.bandcamp.com/album/collateral-damage
And you will be able to get the album from Plato Utrecht, Plaatboef in Utrecht, Broese in Utrecht, as well as Velvet Amersfoort, The Record Hustler in Den Bosch and Sounds in Venlo.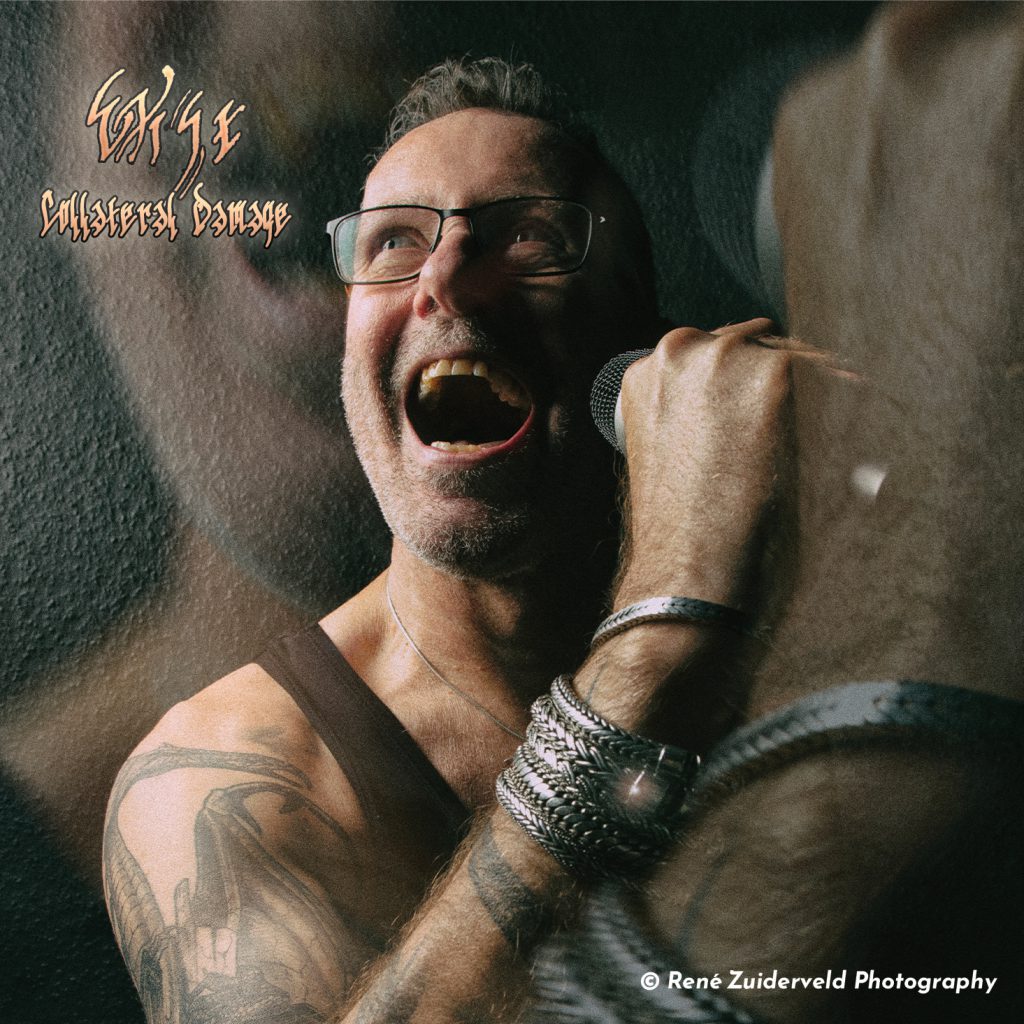 News update – 2nd of June 2023
The website is live! We are now busy filling it all in and out and getting ready for the album release of Exi(s)t – Collateral Damage that is coming on the 19th of June 2023! Stay tuned for more info soon.
News update – 25th of July 2023
Several reviews and feedback have been published and posted. Some quotes from these:
'A track reminiscent of Queensrÿche is followed by an alcohol infused Tom Waits song, a spoof on Rammstein, Rainbow, Judas Priest and traces of Ghost' – iO Pages magazine issue 186
'American Dream hits the spot for me, the numbers are complex and progressive' – All in the picture (online)
'Very cool! Great job! You have a touch of Freddie Mercury. The theatricality mixes with hard rock is super cool. Melodic beauty.' – Ute Lemper
'Nicely done! It has Iced Earth / Diamond King vibes' – Lennert Kemper (Dreamwalkers Inc)
'I detect Queensrÿche! Great vocals, within an experimental, out of the box approach, I love it!' – Ron Coolen
'Great piece of work! Strong lyrics, too' – Richard van Asselt
'Megadeth and Queensrÿche shine through, some of my favourites from the eighties' – M. Marjot
'The vocals have a Bowie quality to them'